The making of a fresh indigo vat with dried leaves
Part of our USDA grant is the research and application of drying the indigo leaves and making a successful fresh vat. I have accomplished it!
This summer, we built a dryer and this weekend we dried a pound of fresh indigo leaves for the experiment. After an hour, the leaves shrunk to half the size and showed a bluish tint.
Fresh leaves off the stem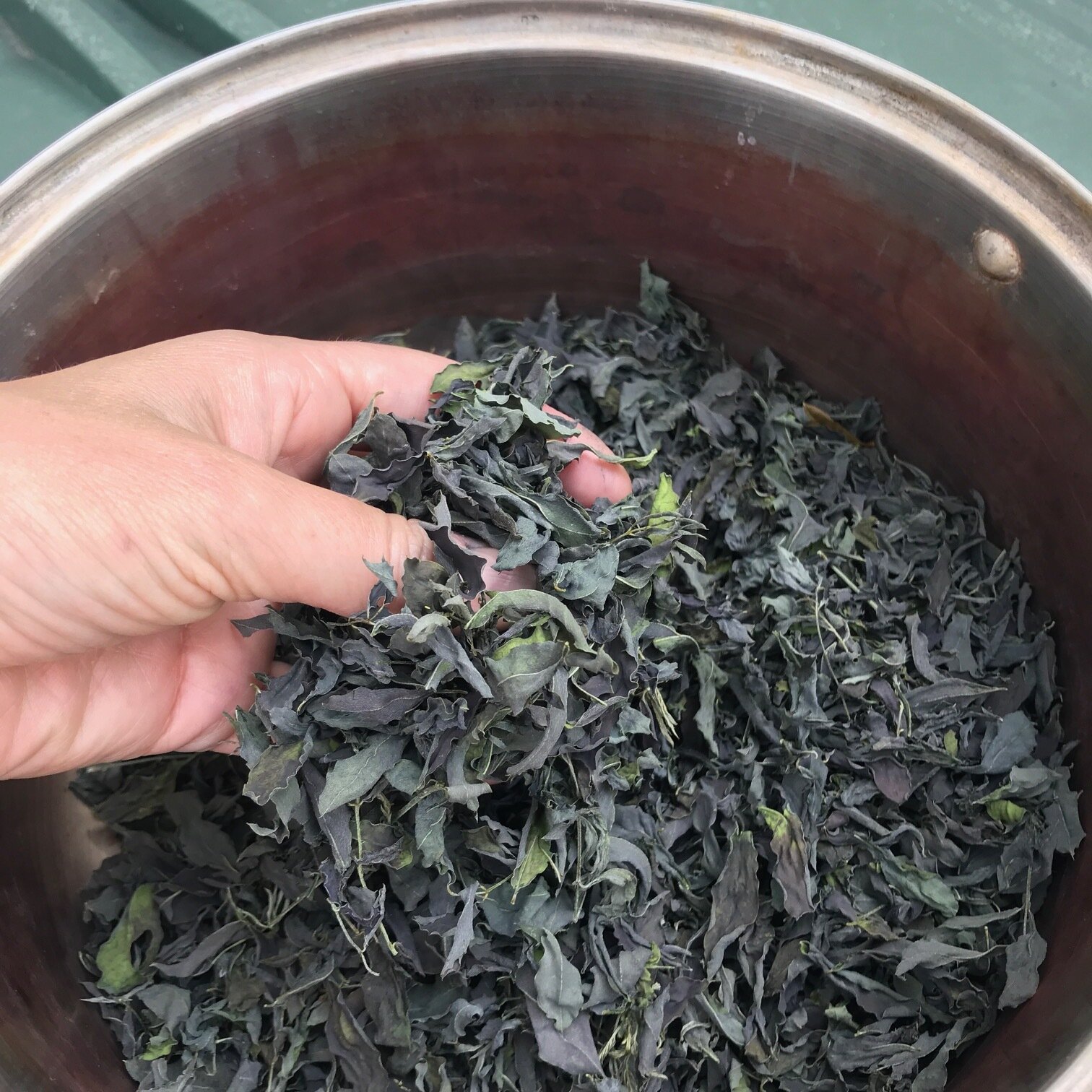 I had 50 grams of leaves to work with. I added 1 liter of water and brought it to almost a boil and simmer for 20 minutes to remove the impurities. The water should be a yellow brown color. I strained off the water and disposed of it. I added another liter of water with 1/2 tsp of lime and 1 tsp of Thiorea dioxide and simmer for 30 minutes. A dark blue purple film should form across the surface. I strained the water into a separate container.
Brown water full of impurities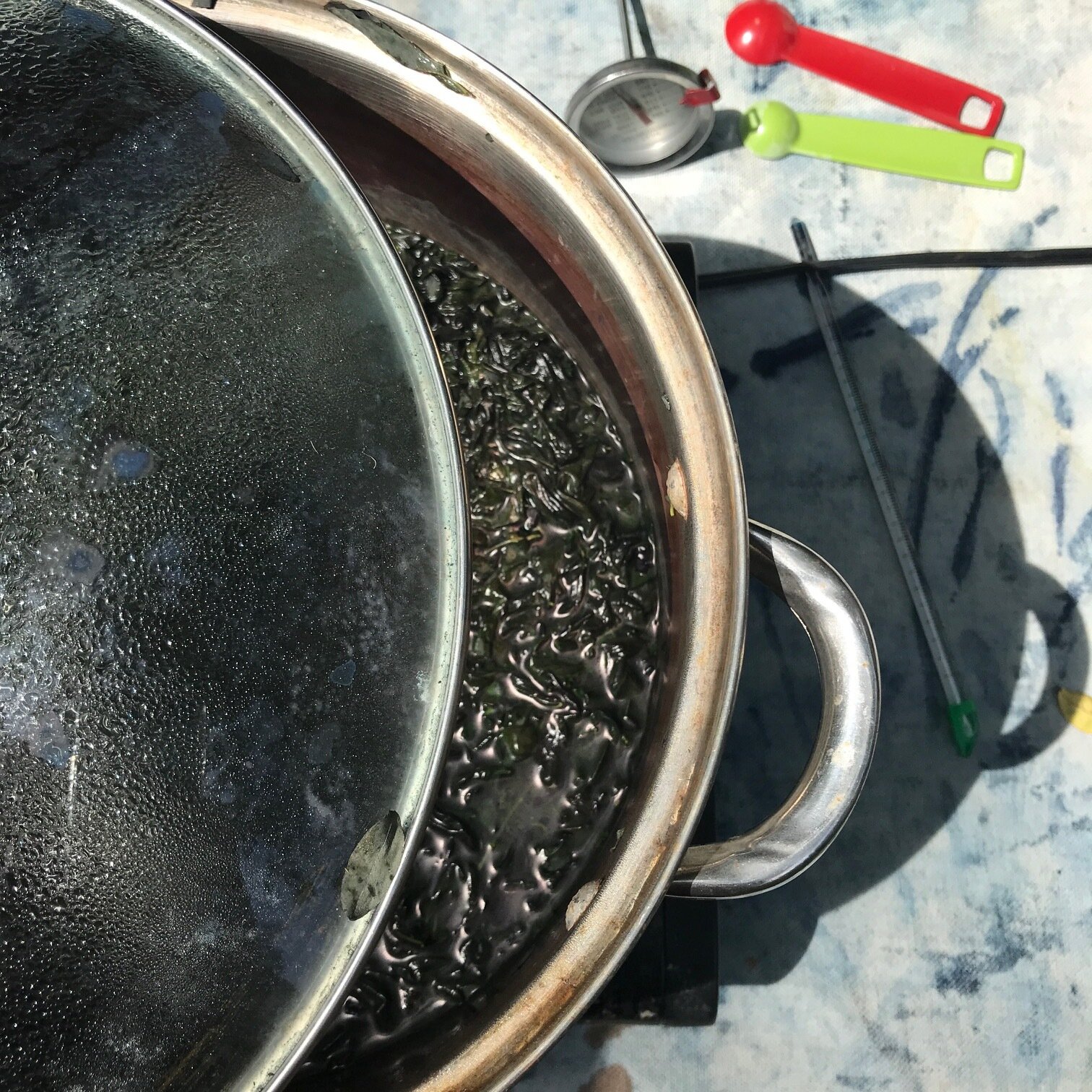 Simmering for 30 minutes until blue purple film appears
I repeated these same steps 2 more times and combined the liquids to the same container. The strained liquid will be the dye bath. I then dyed a little piece of silk and got a beautiful blue just with 2 dips.
First liquid strained in the jar
Silk dyed in successful dried leaf fresh vat
It was a success but after I left the jar with the lid on for a few hours, the liquid started getting darker and darker. I tried to dye another piece of silk, but it would not take. Hummm!
I then started researching online to see any comments about why? I read that the liquid starts to oxidize itself even though there is no churning and the lid is on tight. And the temperature of the liquid was dropping slowly and that may have something to do with it.
So, today, I am going to warm up the liquid, reduce it again, check the PH and see if it would dye a piece of silk. I will keep you posted!